Patreon rewards are up! Sunday, January 2019, 01:20 pm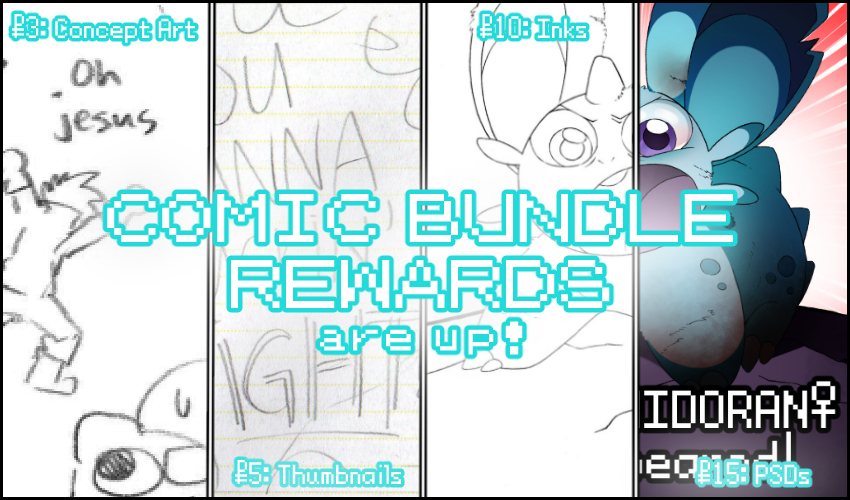 The Comic Bundle for December is up on Patreon!

The Comic Bundle is a collection of rewards that are released at the beginning of every month to Patreon, including concept art, thumbnails, lineart, and PSDs of completed pages! (And this time I was in peak health and everything is up. =v=b)

If you enjoy "Nuzlocke on Ice" and also enjoy bonus content, please consider becoming a patron today!

Or, if you're more interested in a one-time donation, you can donate to my ko-fi account, instead. Every little bit helps! I also have commissions open!

Thank you to ALL of my patrons, who help me continue to make NOICE! Every little bit counts! ; v ; You're amazing!